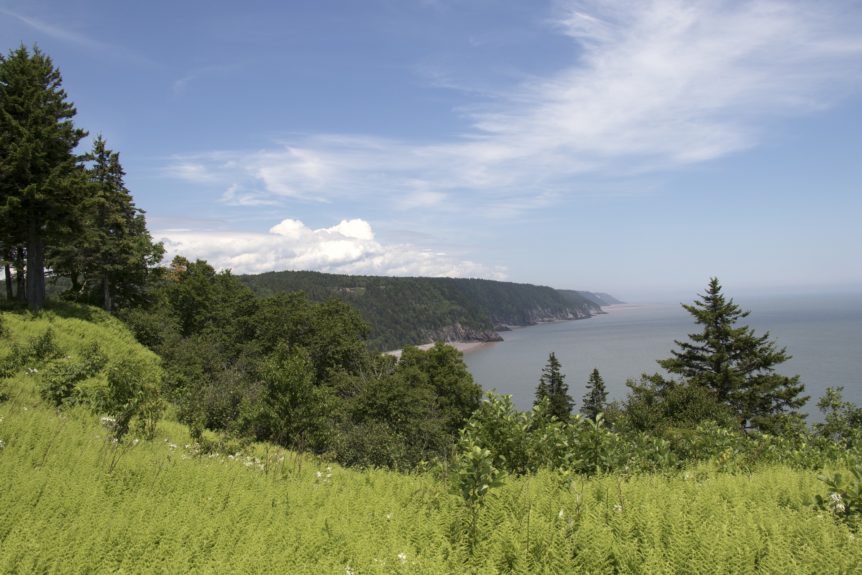 By Harriet Cook
You might not have heard of Chiac, an Accadian French language with noticeable influences from English and a selection of Canadian aboriginal languages, but it is becoming increasingly popular in southeastern New Brunswick, Canada. Most of its speakers are Francophone and can be found primarily in the areas of Moncton, Shediac, Dieppe and Memramcook according to this post.
Chiac is an incredibly fascinating mix of words from different languages. Two examples of the language and the way it mixes English and French can be found in the same post mentioned in the previous paragraph, these are: "J'ai wiré ma satellite dish avec mes own mains" or "j'ai crossé la street". These sentences both use a mixture of English and French vocabulary, but predominately French syntax and grammatical structures. To see two people speaking Chiac and get a feel for how the language sounds and is used, click 'play' on the video below!
One website defines Chiac's use of French and English as follows: 'Take French grammar and syntax and add English verbs. Take English verbs and conjugate them like French verbs. Sprinkle in the vocabulary of 17th century French settlers to French Acadia. Translate an English idiom literally to French. That's Chiac.' Its linguistic make-up has fascinated linguists and non-linguistics trained speakers alike, specifically the fact that the language is using more and more English as it evolves (see France Daigle's discussion here).
In terms of the language's ever-increasing popularity, it is is the language of web-based comic superhero Acadieman whose adventures you can read more about here. If you are familiar with French and English, you'll be able to notice from some of the text available on the website how Chiac is a mixture of the two. There is a dictionary tab on the website where a selection of words are translated into French and English, then used in a sentence which reveals how French and English come together in Chiac.
There are also popular groups and singers who use Chiac for their music. One example listed in this post is Lisa LeBlanc whose website you can see here. If you're interested in reading an interview with her, where she explains what 'worry pas ta brain' means, then you can do so here.
Finally, for a really thorough study of Chiac, there is a great interview with native Chiac speaker Emilie LeBlanc here where she explains the connotations attributed to using Chiac and the research she has undertaken with young Chiac speakers.