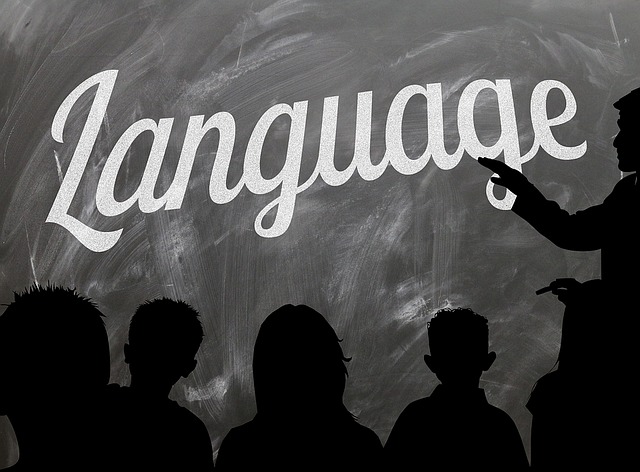 By: Harriet Cook
In this week's blog post, we take a look at the kind of initiatives in place in countries across the world to welcome refugees and help them learn the language of their new home.
In Canada, the Ahlan bear has been designed to welcome Syrian children to Canada and teach them about their new home. The bear speaks English and Arabic, and has a repertoire of 60 sentences, from 'What is your name?' to 'Let's build a snowman!' The name of the bear, Ahlan, comes from the Arabic word for 'hello' and 'welcome', and on their website its designers asks for donations to ensure that as many as possible of the refugee children Canada welcomes have their own bear. Find out more about the bear in the video linked below.

The Goethe Institut in Germany has a whole page on its website where refugees can find resources to help them learn German: it links to apps, self-learning courses, vocabulary games and videos for practising conversations. Perhaps one of the most interesting projects the Goethe Institut is supporting at the moment is Cinemanya, a box of films for child and teenage refugees. The websites states that the Filmcinebox Cinemaya provides German films without dialogue, with German, Dari and Arabic subtitles or Dari and Arabic voice-over for educational film-work with child and teenage refugees. The box of films comes with an educational booklet that includes suggestions on how to hold the screenings and initiate discussion.
In France, Sciences Po are holding English and French classes for refugees on their Paris campus. Their 'Welcome refugees' programme started in March 2016 when a group of students joined forces with the Office of Academic Affairs to offer courses in French and English to a group of 16 refugees, all of whom had had some sort of higher education in their previous countries. History and cultural reference classes are now delivered voluntarily by members of the Sciences Po faculty, and refugee students registered are automatically able to attend university-wide events, be that lectures or sports sessions. Seven students from the first cohort are now enrolled at Sciences Po, either on an undergraduate course or at master's level. You can read more about the programme here and see a video about the course and people's inspirations for joining it below.

Also in France is Thot, a language school specifically for refugees and asylum seekers that is volunteer-led, but uses donations to pay teaching staff and management.
In the United Kingdom, Refugee Action have a campaign running called 'Let Refugees Learn' which seeks to get refugees timely access to English classes and give them the support they need to attend these classes. Recently funding for English classes has been cut drastically (by £45 million according to this article in the Independent) so English teachers and volunteers across the UK are looking for new ways to offer this support to refugees. English for Action, based in London, for example, give free English classes to migrant communities across London with the aim of enabling them 'to access the social, economic and political benefits that would be out of reach without language training and support'. The Refugee Council also have volunteers on board who help refugees improve their English language skills.
One of Linguisticator's students, Johannes Wagner, has been working with his girlfriend, Sarah, on a language-teaching project aimed at refugees in Austria. Johannes and Sarah have been using some of Linguisticator's materials to help structure the classes and they have been helping their students take a systematic, grammar-based approach to language learning. You can see a photo of Johannes, Sarah, their students and one of Linguitsicator's maps below. The students have progressed quickly and a group of seven of them will be heading to Graz on Monday to sit an A1 German exam – best of luck to them!
If you'd like to read more about the amazing kinds of projects people have been setting up in Europe to help refugees learn new languages for free, then check out this article in the Guardian where you can learn about projects in Sweden, German and Italy.
Finally, don't forget that our English course is available free-of-charge to refugees – please get in touch with us via our website and let us know if you would like access to it.