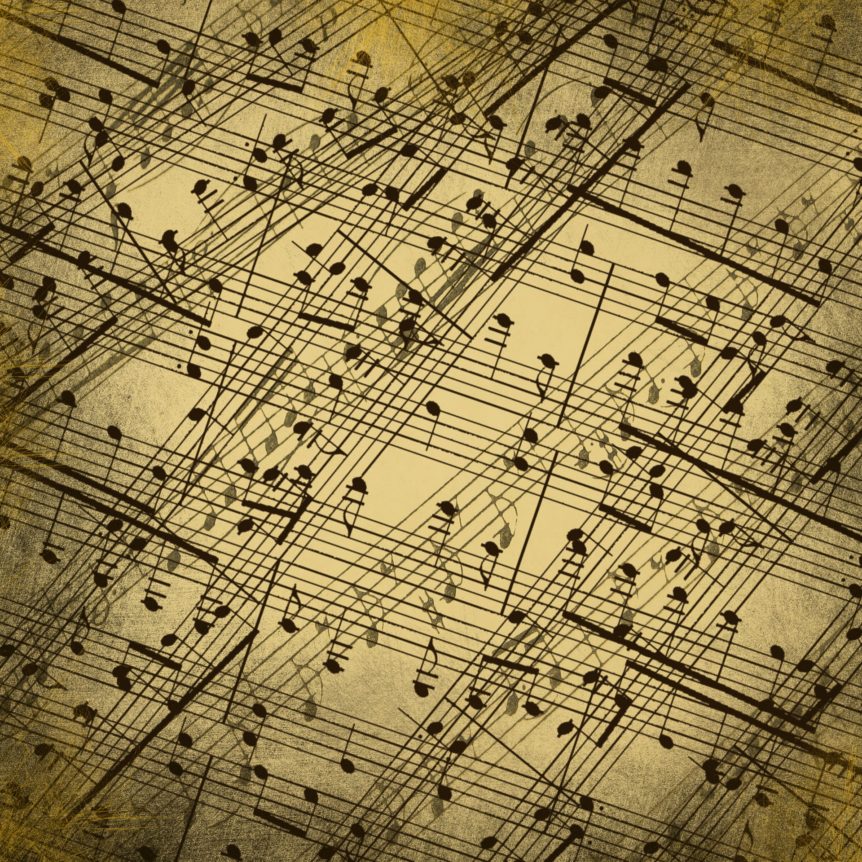 By: Harriet Cook
At the end of a blog post last month on the efforts of the Royal Spanish Academy to protect, preserve and promote the Ladino language we said that we would soon be publishing a post on Ladino music. In this week's blog post we wanted to share with you some examples of artists who sing in Ladino, the kind of songs that have inspired them and the reasons why they choose to sing in a language that is classed as endangered by UNESCO.
Before delving into some of the 21st century artists who have been inspired by Ladino culture, it is worth looking at the kind of songs that form the basis of their work and these can easily be found online in a collection of ballads and other oral literature in Judeo-Spanish curated by Samuel G. Armistead from the University of California, Joseph H. Silverman from the same university and Israel J. Katz. On this site you can search a multimedia archive of material collected from 1957 to 1993 in places ranging from Israel and the Bronx in New York to Zamora in Spain and Tangier. The archive is expertly catalogued and its categorisation of each ballad is invaluable for anyone looking to research Ladino music in greater depth.
In terms of modern artists who are working in Ladino and seeking to revive it and restore interest in its rich culture, one who stands out particularly is Yasmin Levy. In an interview with the Guardian published in 2008 Yasmin explains how she was approached by the president of Decca, a music management company, who wanted to 'polish' the ancient Sephardic Jewish songs she sang for a pop audience, with Yasmin singing them in modern Spanish rather than Ladino. This never came to be and Yasmin continues to sing in Ladino, reviving both its language and culture. To read more about her style of music and her reasons for singing in Ladino, please click here to go to her interview with John Lewis at The Guardian. And to hear Yasmin singing in Ladino, please click play on the video below.
Sarah Aroeste, whose family have Sephardic roots in Greece and Macedonia, is another artist fighting to keep Ladino alive both through original composition and her interpretations of Ladino folksong. You can visit Sarah's website here. In 2016 Sarah released an album of children's songs in Ladino so that younger generations could learn about Ladino: the title song of this album, 'Ora de despertar' ('Wake-up time'), can be found below.
In 2014 Sarah ran a very successful Kickstarter campaign where she sought the support of backers to fund her third album Gracia. Half of the songs on Gracia are original songs composed by Sarah in Ladino making it different to other contemporary Ladino albums that rely on reinterpretations of traditional folksongs. To see the Kickstarter page and read more about her reasons behind this album please click here. Her next project is an album of bilingual (English/Ladino) holiday songs which you can hear a preview of below; the songs on the album will all be original and will celebrate different holidays in the Hebrew calendar.
Thanks to these artists and their work the Ladino language and culture are remembered and revitalised. With their ever-increasing popularity across the globe, the Ladino songs are reaching more and more people, not only those whose families have roots in Ladino culture but also non-Ladino speakers and people who were previously unaware of Ladino.