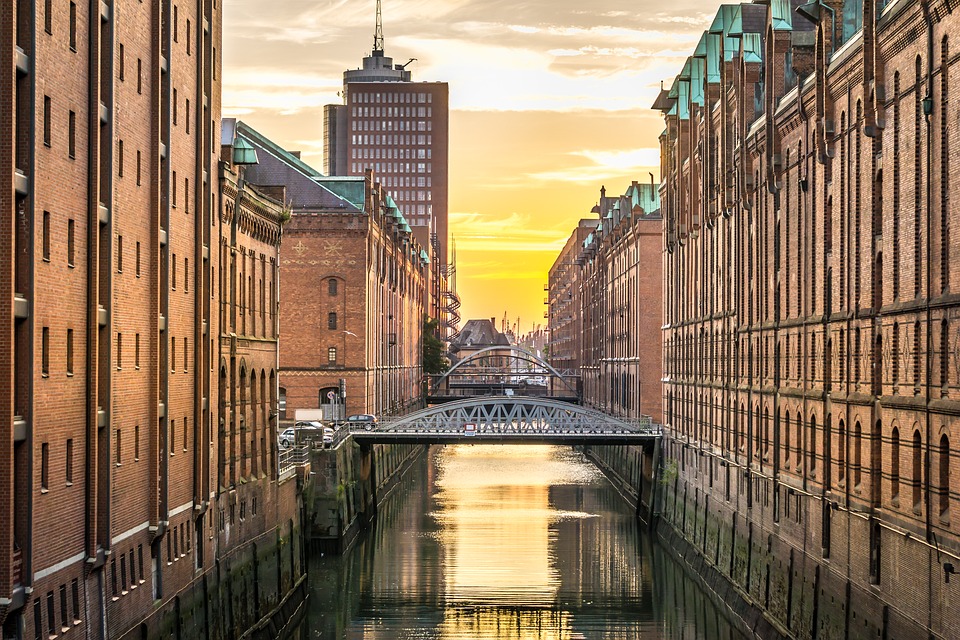 By: Harriet Cook
A few months ago we published a series of posts on the different languages spoken in Italy - see the first one here, the second here and the third here. This week we've decided to start looking at some of the different languages spoken in Germany. While Standard German is the country's official language, the language encyclopedia Ethnologue lists twenty-four other languages spoken in Germany - you can find their complete list here. Our blog posts will cover a small selection of these twenty-four languages - if you are interested in finding out more about any of those we do not mention, there are details available on the Ethnologue page here.
In today's blog post we will be looking at Limburgish, Swabian and Upper Sorbian and in the next post in this series we will look at Bavarian, North Frisian and Saterland Frisian.
Limburgish
According to Omniglot, Limburgish is a member of the East Low Franconian group of the Germanic languages and has about 1.6 million speakers across Limburg's two provinces in the Netherlands and in Belgium where it is also spoken in northeast Liege. Its speakers in Germany mainly live in Rhineland. Though the Dutch government and the Belgian regional government of Wallonia officially recognised Limburgish as a separate language in the 1990s (see more here), a similar act of legal and political recognition does not appear to have taken place in Germany.
The Limburgish alphabet can be found here and for an English - Limburgish dictionary, click here. GMorilloM has applied for Limburgish to be included on Duolingo to support its preservation and to give people another fun language to learn - you can read his full proposal and the discussion below here.
Finally, if you'd like to hear Limburgish being spoken, you can listen to Carolien by clicking play on the video below:
Upper Sorbian
Upper Sorbian is spoken by Sorbs in the historical province of Upper Lusatia, today part of Saxony. Its counterpart, Lower Sorbian, is spoken in Lower Lusatia. The European Charter for Minority Languages recognises Upper Sorbian and Lower Sorbian as distinct languages and the two branches together, Sorbian, are recognised as a language in danger by UNESCO. According to Phil Howson's article on Upper Sorbian (available here), it has some 20,000 - 25,000 speakers. Interestingly, he also notes that there are several Upper Sorbian schools in Budyšin (Bautzen) where students are taught literature, history and civil studies. Another example of how the language is used today can be found in Serbske Nowiny, a newspaper published entirely in Upper Sorbian according to Omniglot, the online version of which you can view here.
The differences between Upper Sorbian and Lower Sorbian have been widely commented on and in an interesting piece published on Dartmouth College's website, Bernard Comrie and Paulina Jaenecke have argued that the fact there are more Upper Sorbian speakers than there are Lower Sorbian speakers can be attributed to a variety of religious factors which you can read more about in their discussion here.
For the alphabets of both Upper and Lower Sorbian, visit this page and for an in-depth linguistic analysis of Upper Sorbian, see Howson's full article here.
Finally, if you'd like to hear an Upper Sorbian speaker, listen to Rejska below:
Swabian
Swabian is a dialect group of Alemannic German and is spoken, according to Ethnologue, in the Baden-Württemberg state, the Bayern state and the Schwaben area. For a full linguistic classification of Swabian, see here.
One particularly famous Swabian speaker is Dominik Khun, He has created a number of popular Swabian fandub videos including one which you can watch on his channel here. In 2011 he received an award for promoting Swabian.
For a Swabian to English dictionary, see here and to listen to Anne speaking Swabian, click play on the video below:
Check out our next blog post to find out more about three other languages spoken in Germany - Bavarian, North Frisian and Saterland Frisian.