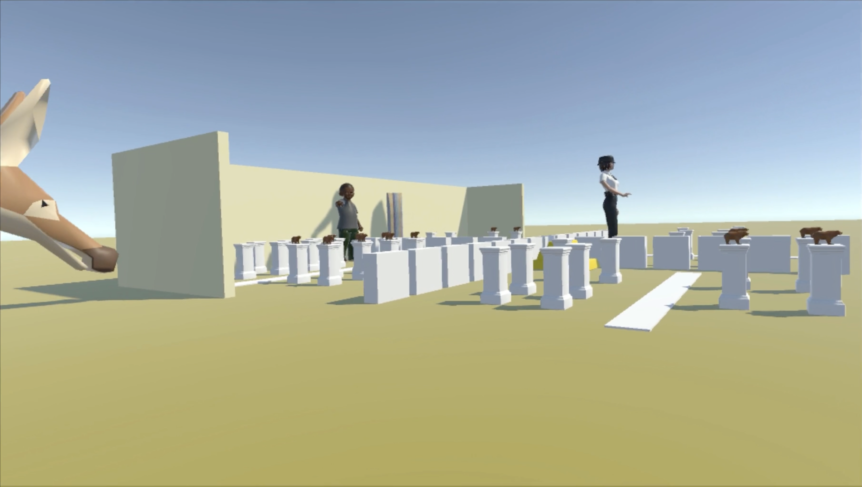 We are really pleased to be able to announce that we've received an award of £30,000 from the European Regional Development Fund KEEP+ programme to collaborate with the University of Westminster on the development of Macunx VR.
The funding means we'll be able to start moving much faster with the development of Macunx VR and we'll be hiring a graduate from the University of Westminster to start working full-time at Linguisticator on our new platform for building memory palaces. Our goal is to complete the main development within the next six months and we'd like to thank all our Kickstarter backers for their patience - securing this funding has taken some time, but we're excited to have the means to complete development in place and to have earned this validation from an external organisation.
As we've said before the ultimate aim of this project is to change the way we learn large and complex subjects - we want to empower people to learn rigorous disciplines by unlocking the potential of their spatial minds. Thanks to the KEEP+ award we'll be able to move things forward quickly in terms of the development of Macunx VR. We'll also be able to set Macunx VR up not just as a simple software, but as a platform that can accommodate all the different complexities and use cases of memory training; this will mean the platform can be used by people all over the world for a range of different disciplines.
We look forward to sharing our development progress with you both via our newsletter which you can sign up to at the bottom of this page and also here on our blog.
Please find below some more information about our partners:
European Regional Development Fund
Established by the European Union, the European Regional Development Fund helps local areas stimulate their economic development by investing in projects which will support innovation, businesses, create jobs and local community regenerations. For more information please click here.
University of Westminster
From the University of Westminster:
The University of Westminster boasts a vibrant learning environment attracting more than 20,000 students from over 150 nations and we continue to invest in our future with new developments, research projects and new ideas.
Internationalisation, employability and sustainability are key elements in the University of Westminster's vision for the future and we strive to ensure the very highest standards are met and maintained. For information about the university, please click here.