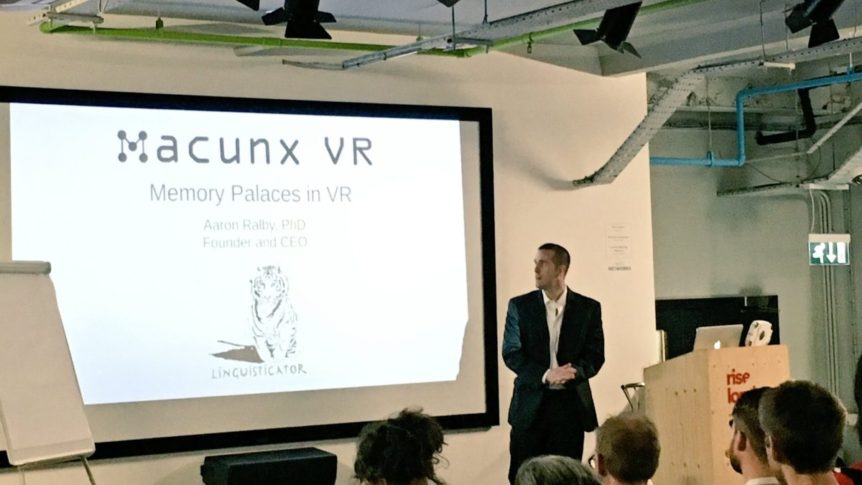 By: Harriet Cook
It's been exactly two weeks since the Macunx VR Kickstarter campaign closed. I wanted to write this blog post today to tell you a bit more about what I've been doing since our Kickstarter finished and also to share links to the articles we've been featured in.
Over the past couple of weeks I've been busy writing to our backers and generating codes so they can access the Linguisticator courses they pledged towards. The amount of support our Kickstarter received was absolutely incredible so there have been quite a few codes to get ready! In total, I've sent out (at least!) 168 emails since the campaign finished, one to each of our backers. :) It's so exciting to see people begin to redeem their codes and I'm looking forward to hearing how everyone gets on with the courses.
I've become a much bigger fan of Twitter since I started working at Linguisticator and I check it for Macunx VR mentions every morning. It's so cool to see people talking about Virtual Reality memory palaces on Twitter and we're starting to use the Macunx VR Twitter account more and more too. If you're not following us on our Twitter accounts yet, you can find our Linguisticator account here and our Macunx VR account here.
In terms of press, there's been a flurry of activity since Aaron posted about the Kickstarter on the day it closed. My last blog post about the Kickstarter was halfway through the campaign and we've had a lot of press mentions since then so please find links to the more recent ones below!
Please let us know if you have any questions about Macunx VR or any ideas you'd like to share with us!