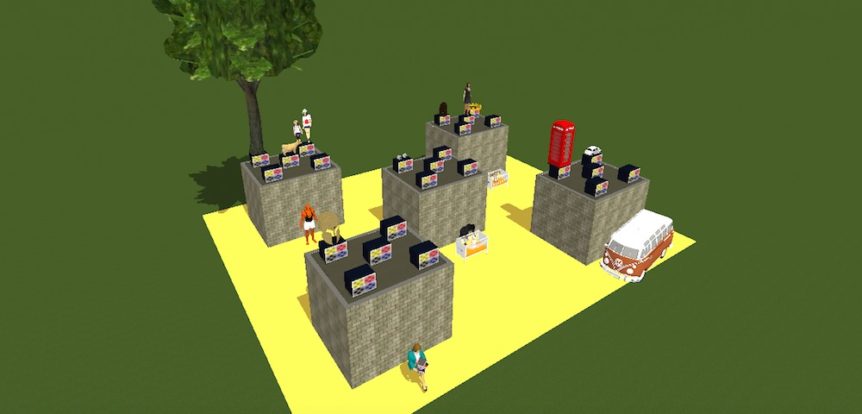 From the 22-24 of April, Linguisticator will be running a Hackathon event in Cambridge, UK. The event will take place at the Future Business Centre with support from the Judge Business School and Social Incubator East.

We will be using Ruby programming language to build a new 3D and Virtual Reality memory app using Google Sketchup and 3D Warehouse to help people learn new information visually, spatially, and creatively rather than through rote memorization. Leveraging principles of Frugal Innovation, we aim to create an open source platform that will benefit learners of all ages, but be housed within a social enterprise focusing on aiding children with dyslexia, dysgraphia, and other learning needs.
This is a really exciting project, and one that will open up memory training to all kinds of new applications. The goal is to create a platform anyone can use to create memory palaces. On top of this platform, instructors will be able to create guided modules walking students through the process of building a memory palace for specific subjects. The principles of memory as a skill are easy to learn, but their application to a specific subject can be really challenging. Having someone walk you through the process can be invaluable for storing the particular information you need.
We're looking for Ruby programmers who would be interested in getting involved in the project, and we'll be having a VIP drinks event on Sunday the 24th for sponsors and investors. You can register for the event here.
Over the coming weeks and months, we will be expanding our services in memory. We are currently testing out the techniques with children who have dyslexia and other learning needs. Please check out our new website dedicated solely to this service: Cambridge Memory.
If you want to find out more or you have ideas about how best to develop this app for working in VR, please get in touch - we'd love to hear from you!
We are grateful to the Allia Future Business Centre for hosting this event, and to the Judge Business School and Social Incubator East for their support.
Check out Macunx VR HERE.