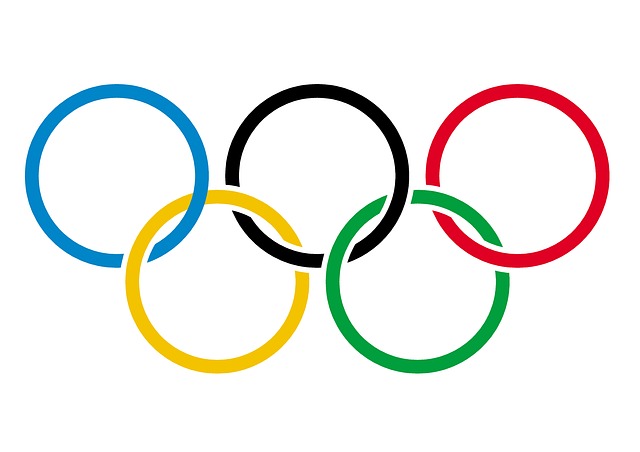 Last night, the summer Olympics came to a close here in London. It's been an amazing experience being in London during the games. The atmosphere has been incredible, and the city has been buzzing more than ever. Normally an international city, London has been the home of people from all over the world the last few weeks. Walking down the streets, it's been more common to hear foreign languages than English.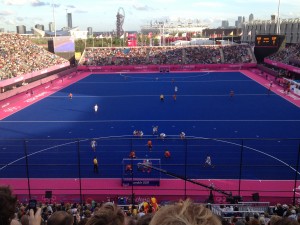 A SHOT OF THE MEN'S OLYMPIC HOCKEY, SPAIN VS. SOUTH AFRICA. GREAT FUN TO WATCH, ESPECIALLY SINCE COMING FROM THE USA I'D NEVER SEEN A GAME OF MEN'S HOCKEY!

Watching the achievements of some of the athletes of these games has been pretty stirring. These men and women have pushed themselves to the utmost limits of their physical and mental capacity; and most have done so through training programs that are designed to be as intelligent as they are challenging. Knowing when to push, when to rest, when to cross train, when to eat, when to sleep, and how to do it all in combination to get the best results on the day... it's an art and a science.

People have always trained hard, but nowadays athletes are training smarter than ever. One can become a fast runner by persistently running as fast as one can. But this is neither the most efficient or most effective means for increasing one's running speed. As I look at the training programs many of these athletes undergo, I see many crossovers into language learning.
One can become "good" at learning languages by persistently learning several of them. If you spend enough time working on a language, it will sink in eventually — or at least some of it will. But this is a simplistic approach: just run a lot and you'll get better at it. It's not particularly helpful, and if you're running form is bad, you can easily injure yourself and get turned off the sport altogether.
I look at language learning very much the same way as training for sport. When I was young, I had a static view of my own physical abilities. If I couldn't do something, it was because I just simply couldn't — the thought of training to be able to do it didn't even cross my mind. But through sport, I gradually became capable of things that had previously been impossible. Similarly, I used to think when I was young that you were either good at languages or you weren't. Talent is important, but unless developed it won't take you very far. And in the absence of natural talent, proper training produces results that far exceed even the most naturally gifted person's ability.