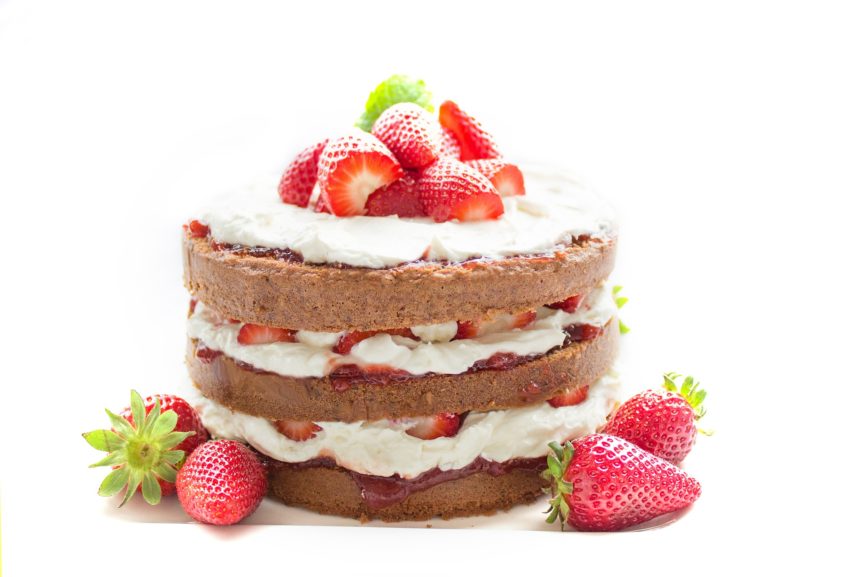 By: Harriet Cook
This year's Great British Bake Off may well be over, but if you're a fan of languages as well as Bake Off there are definitely opportunities out there to soothe your sorrow. The Bake Off format has been sold to over twenty other countries so there's an astonishingly large back catalogue of Bake Off episodes in languages other than English you can start watching. From France to Brazil to Romania, Bake Off has proved extremely popular across the globe. Here's a handful of shows to get you started.
Le Meilleur Pâtissier (French) - 'The Best Baker'
Presented by Julia Vignali and hosted at castles across France, this series follows much the same format as the Great British Bake Off and is now in its sixth season. There are three challenges - the signature bake, a technical and a showstopper. The first episode of their fifth season, where the bakers have to make a fruit cake, is available to watch on YouTube - just hit play on the video below! But if you fancy something slightly more gory, it is definitely worth taking a look at some of the bakes created for their Halloween-themed November episode - click here to see more.
Das große Backen (German) - 'The Great Bake'
Three years old, Das große Backen is shown on Sat.1 and awards its winner with €10,000 and the opportunity to publish a book. All of its episodes appear to be available on YouTube where you'll find bakes ranging from Eurovision-themed cakes to macaroons and traditional Danube Wave cakes.
Bake off Brazil (Portuguese)
Brazilian bakers are known as 'confiteiros' and have, over the course of three series, been asked to bake everything from vegan cakes to pães doces to cakes shaped like animals. All of their episodes are on YouTube too - get started with the first episode of Season 1 below!
Dolci in forno (Italian) - 'Sweets in the Oven'
The best baker at the end of each episode is awarded a blue apron on Italy's version on the Bake Off and if a different baker wins the next episode, they must pass the apron on to them. The winner is also given an advantage that will give them a helping hand in the next technical challenge. Unfortunately Dolci in forno doesn't appear to be available on YouTube, but you can follow them on Facebook, where they upload videos regularly, here.
Bake Off Ale Ciacho (Poland) - Bake Off What a Cake!
Poland's Bake Off Ale Ciacho started just last year, in 2016, and TVP2, the channel that airs the programme, have uploaded the episodes to YouTube. Meet contestants from the first season in the video below:
This is just a selection of the different Bake Off competitions across the world - the show is also produced in Australia, Belgium, Bulgaria, Canada, Denmark, Estonia, Finland, Ireland, Israel, the Netherlands, Norway, Romania, South Africa, Sweden, Turkey, Ukraine and the U.S so be sure to have a look online for these episodes also!